Job advertisement - Full-stack developer to startup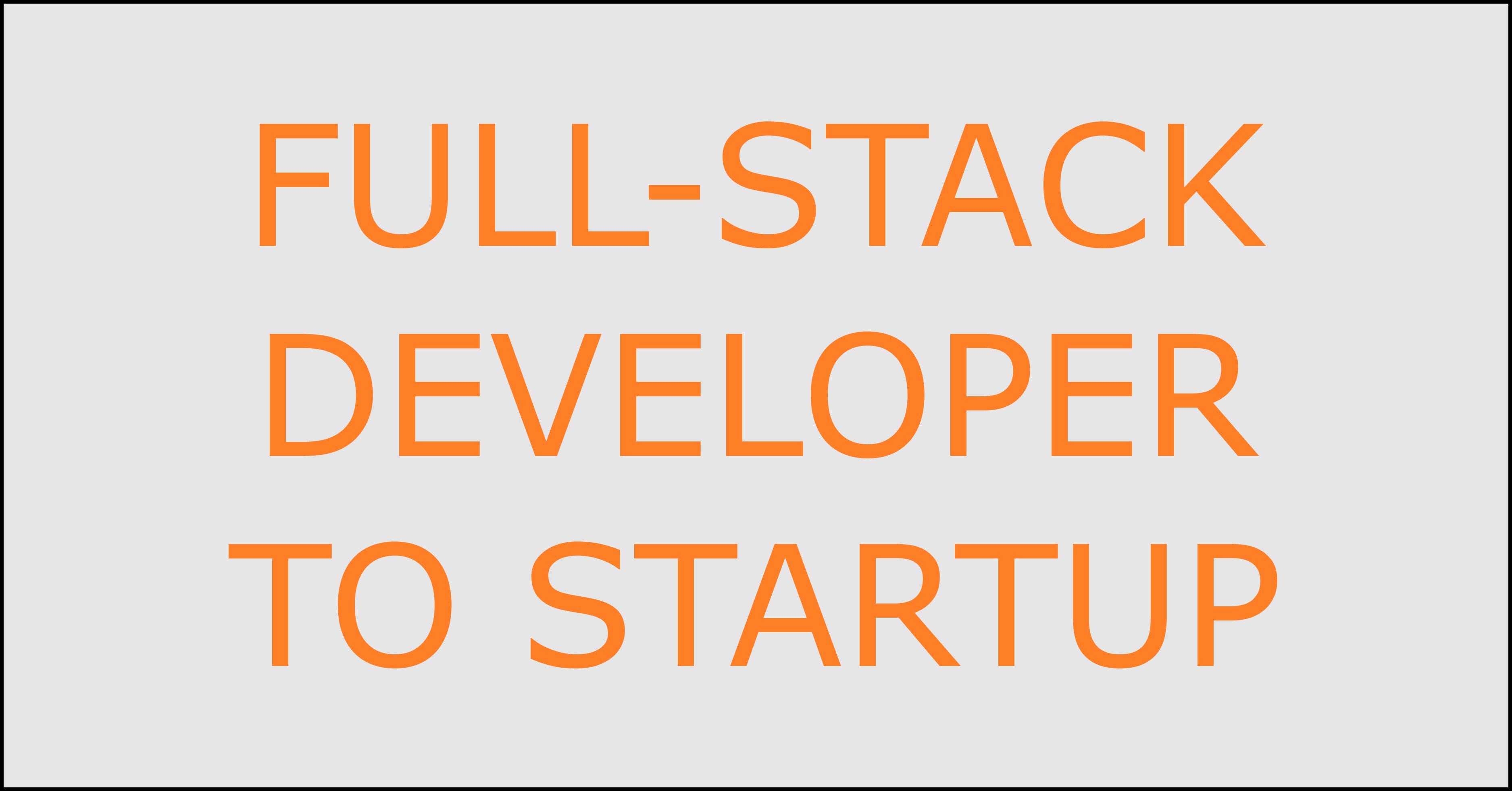 Would you like to be a part of a small, but ambitious and fast-moving, team within the startup scene? We are three founders with very variable skill sets and we have together set the goal of beating some of the biggest players in the digital arena within a certain niche. We will always put our customers first and we will not sleep until we have reached our goal. Are you ready to join us in our quest and to make a difference in people's everyday life?
As the first developer onboard, you will work closely together with the CTO, but it is important that you can work independently and drive your own work forward. We will agree on the working setup - either at the office or remotely, early, late or variable, scrum, agile or something in between. We like to work iteratively, with a trial and error approach, and testing our way forward with the goal of building an MVP. We encourage us to fail or to receive proof of the concepts quickly, and we hope you do too.
It is more important that you are interested, driven, want to learn and grow a business than to have the perfect background.
What we can offer you
Full-time hire
Competitive salary
Huge opportunity to grow competence and responsibility wise - the potential is huge in your role as the ambition is to grow the team rapidly from the start
First developer onboard, start completely from scratch and be able to decide and design the solutions and the technical stack from the ground up and in dialogue with the CTO
A lot of freedom to shape your own role and a flexible setting - either at the office or remotely, early or late and we decide on our methods and approaches together (although we have our base in Stockholm and we would prefer that you do too)
Be a part of our planned journey to first release an MVP and then to raise external capital
What we would like you to bring to the table
Preferred mindset:
Customer-focused problem-solver
Prestigeless and being humble and honest about what you do not know
Driven, eager to learn, pragmatic and business-minded
Preferred skills:
In general: experience within search, building databases as well as web development
In particular:



Frontend: Javascript, React/Nodejs

Cloud: Microsoft Azure

Database: SQL, Json

Backend: NodeJS or perhaps C sharp
It is also meritable with proven interests and/or background in:
To have experience of driving your own side-businesses and projects are very meritable
Elastic search or the like
App development
Image search
The industry of Consumer goods
Please send your resume and a short motivational letter to: anna@annaleijon.com
About the recruiting process
We will try to keep the recruiting process short (preferably only two interviews - one technical and one personal) and quick - we are eager to start off with you onboard as soon as possible!
If you have any questions, please reach out to us by e-mail: anna@annaleijon.com
The interviews will start in the beginning of August and everyone who applies can expect fast feedback.
Best regards,
CTO Anna Leijon with team