Job advertisement - UI/UX-designer to exciting 1 week assignment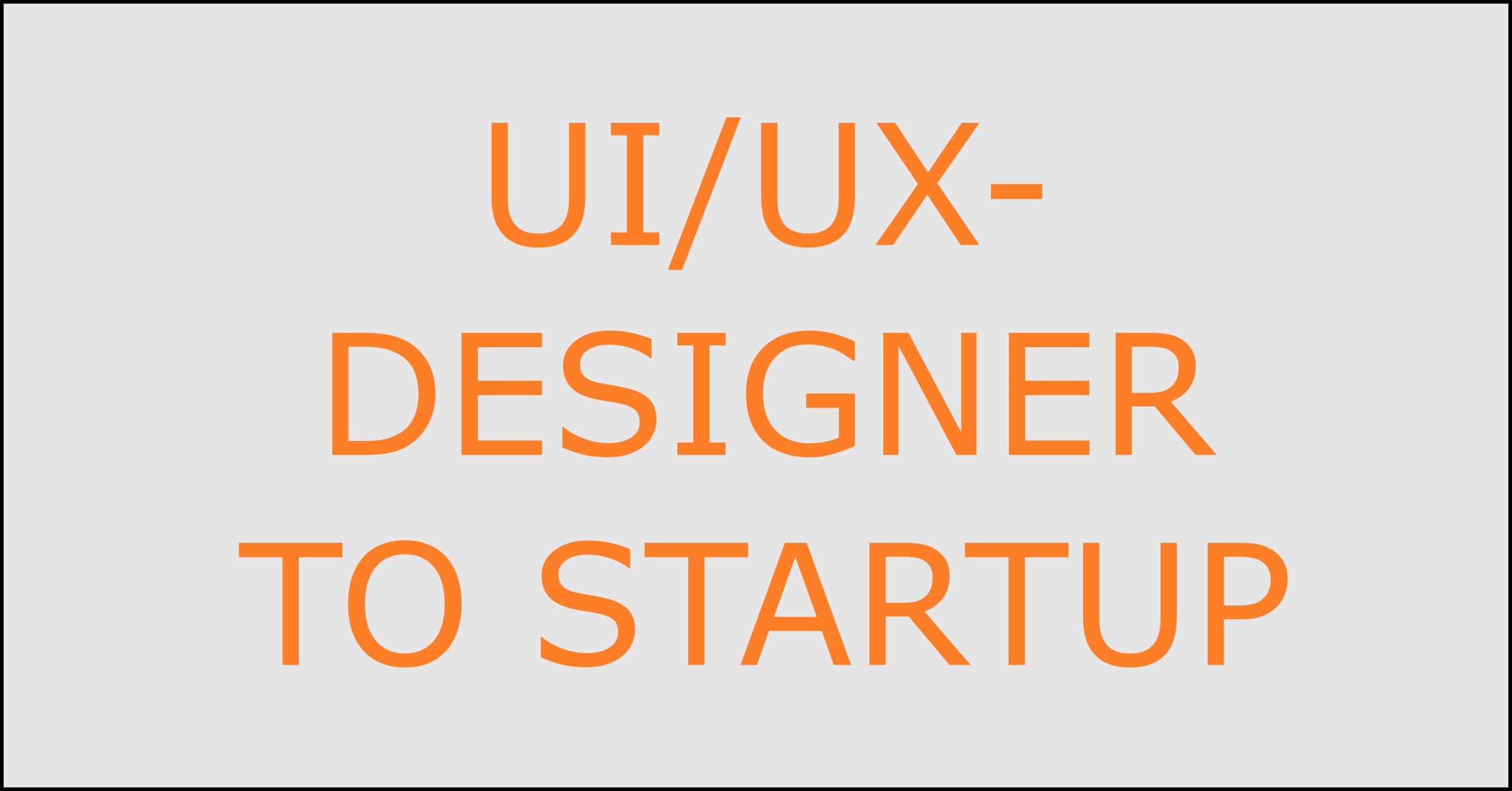 Would you like to be a part of a small, but ambitious and fast-moving, team within the startup scene? We are three founders with very variable skill sets and we have together set the goal of beating some of the biggest players in the digital arena within a certain niche. We will always put our customers first and we will not sleep until we have reached our goal. Are you ready to join us in our quest and to make a difference in people's everyday life?
We are looking for an experienced freelance UI/UX-designer for a one week assignment to help design our MVP based on our requirements.
What we can offer you
About a one week assignment (depending on how long we need)
Competitive compensation
You are the first designer onboard so you can start completely from scratch and be able to design everything from the ground up and pitch your solutions directly to us (the founders and developers)
A flexible setting, but we have our base in Stockholm and we would prefer to meet you in-person as opposed to completely remote
A clear scope - we have already worked hard to boil the requirements down to a crisp MVP
Our plan is to iterate the design back and forth with you a couple of times so that we feel that we have everything we need
After we have released our MVP, we would potentially need additional UI/UX-design help, customer research and testing and so on so there is a possibility of additional engagements in the long-term
What we would like you to bring to the table
Preferred mindset:
Customer-focused problem-solver
Prestigeless
Driven, pragmatic and business-minded
Preferred skills:
In general:



Experience from understanding and solving consumer problems

Experience from creative collaboration and from holding design workshops

Preferably we use Wireframe, Invision or any other comprehensive design tool of your choosing



In particular:



Choosing colors and fonts - the whole graphic profile (everything except for the logo)




It is imperative that we portray the right feeling, which should inspire and attract our target customers

You would preferably pitch/deliver a couple of different suggestions to us





Designing of website




In the MVP, there are only three main views and a handful of technical features to implement, so the scope is clear and to-the-point

It is imperative that the user flow and functionalities are intuitive, clear and optimized for its final purpose

The website is supposed to be adapted for APP and mobile web view from the start

The website needs to have the future features/functionalities we have planned in-mind (even if they are not part of the MVP). We will provide a separate list of them.



It is also meritable with proven interests and/or background in:
The industry of consumer goods and particularly within e-commerce
Working with solving problems for the more exclusive clientele, end-users/target groups who have middle to upper income-levels and design/clothing interests
Designing of APPs and APP-adapted websites
Please send your resume, including links to some of your previous work (e.g. your web portfolio), and a short motivational letter to: anna@annaleijon.com
About the recruiting process
We will try to keep the recruiting process short (preferably only one interview - personal & technical) and quick - we are eager to start off with you as soon as possible!
If you have any questions, please reach out to us by e-mail: anna@annaleijon.com
The interviews will start immediately and proceed continuously and everyone who applies can expect fast feedback.
Looking forward to hearing from you!
Best regards,
CTO Anna Leijon with team